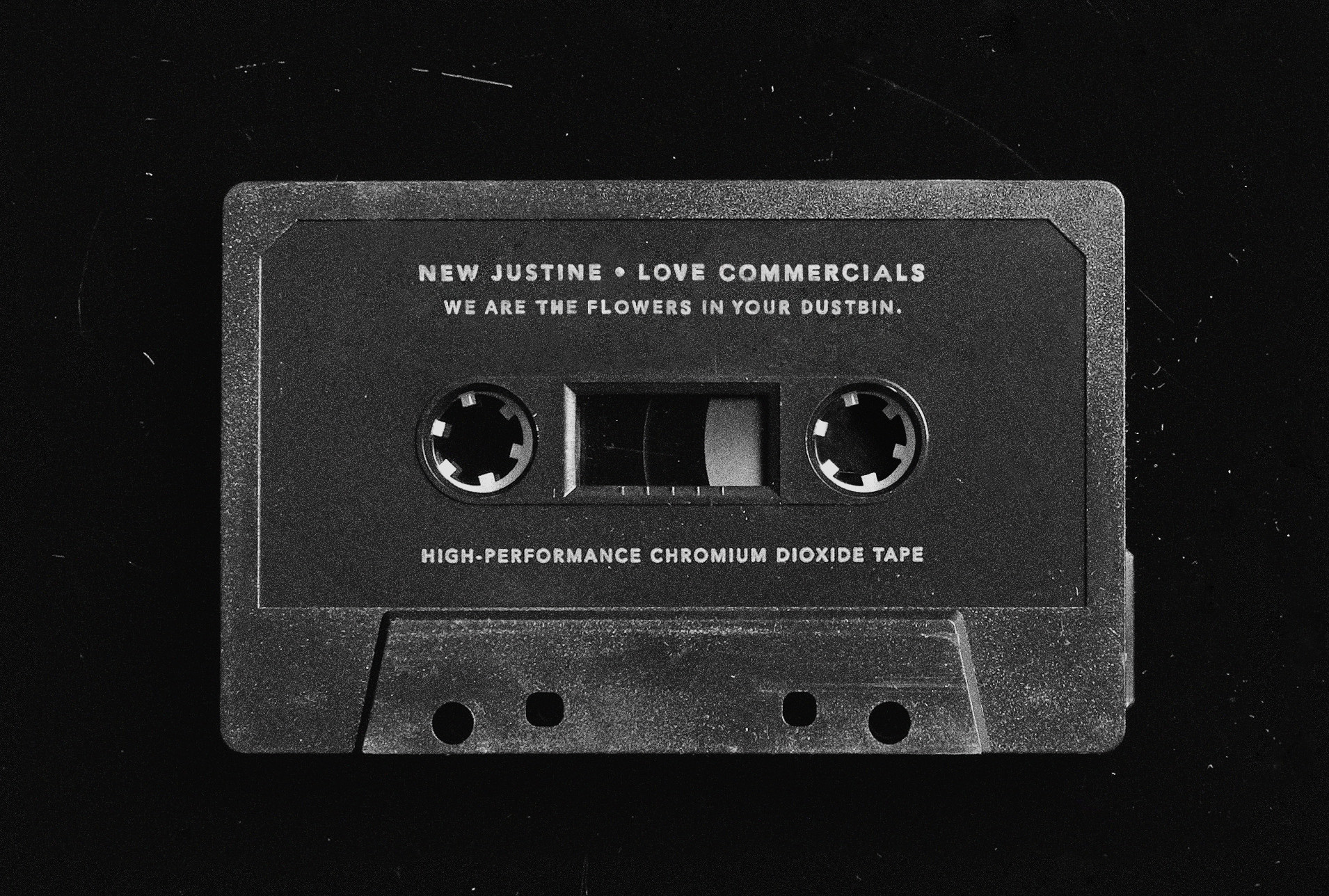 PERCARE 003 - NEW JUSTINE - LOVE COMMERCIALS | PERCARE 003 - NEW JUSTINE - LOVE COMMERCIALS |
New Justine is a beautiful name.
A portion of the proceeds will be donated to Nellie's (a shelter, education & advocacy for all women and children) Find out more:
www.nellies.org



Tracklist
1. Soft Renegades
2. Bantom Bats
3. Triple Midnight
4. Sense of Urgency
Cassette & Packaging
High-performance chromium dioxide cassette tape, enclosed with a 122 lb. smooth finish coverslip, custom embossing of New Justine logo. Cassette comes with a re-usable velcro enclosure black metallic bubble wrap. Limited Edition of 50.
Limited Edition Pin
-Gold plated hard enamel pin with black filling
-Customized embossing on back
Credits
All songs written, mixed, programmed & performed by New Justine
Creative Direction & Design by: Joel Eel
Product Photography by: Brent Goldsmith
Released February 16, 2016.
Buy on Bandcamp ︎